UNIQLO & AMANDINE LEFORESTIER
For the 15th UTGP, UNIQLO worked with MOMA (The Museum of Modern Art) in New York city. Participants designed T-shirts based on the theme "DRAW YOUR WORLD".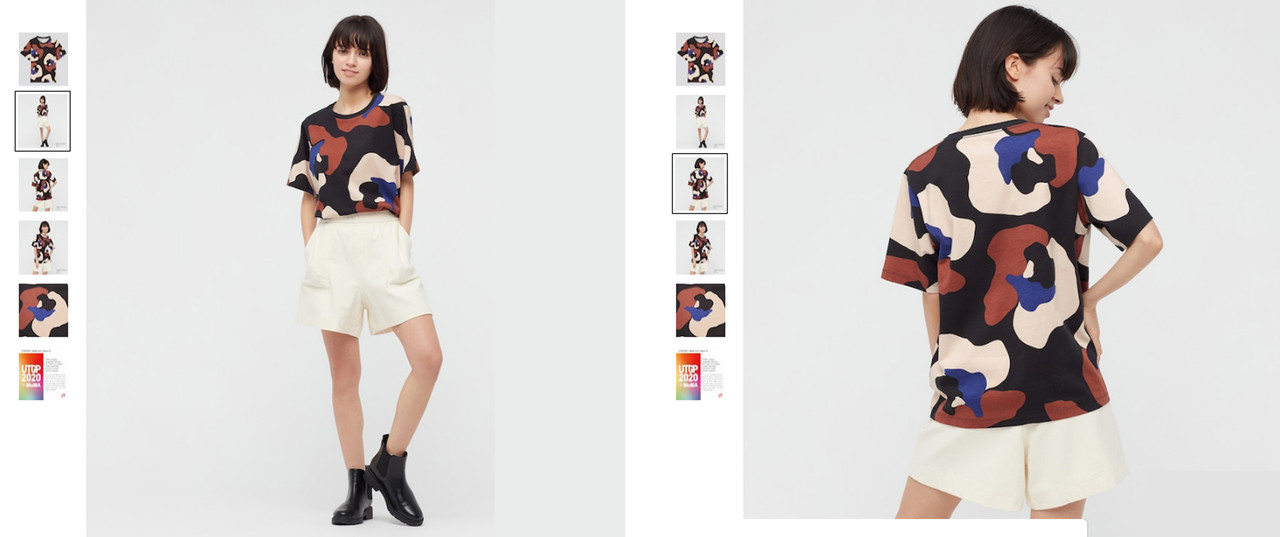 I wanted to work on parity and fusion around nature.
I started with an idea for a pattern that combined intricately woven flower petals and spotted patterns on animals. What first caught my attention were poppies, which influenced the silhouette and formal details for the piece. Afterward, I detached myself from the floral reprocessing by tinkering with unique shapes for the petals and color palate in order to evoke a tawny coat and ultimately, shed light on an association between delicacy and animal character.

Below: my UTGP T-Shirt in the vibrant botanical decor of Satoshi Kawamoto at the Uniqlo's flagship in New-York.